FLO, DER FLUMMI UND DAS SCHNACK

children's book Kiepenheuer & Witsch
October 2020

Musicians, artists, actors and indie heroes wrote modern fairytales for children. I illustrated all 31 stories about slow tigers, new grandmas, bathtub adventures and all other kinds of lovely protagonists. 31 stories, 31 illustrations, 214 pages, cover/back, 1 book of new children's stories.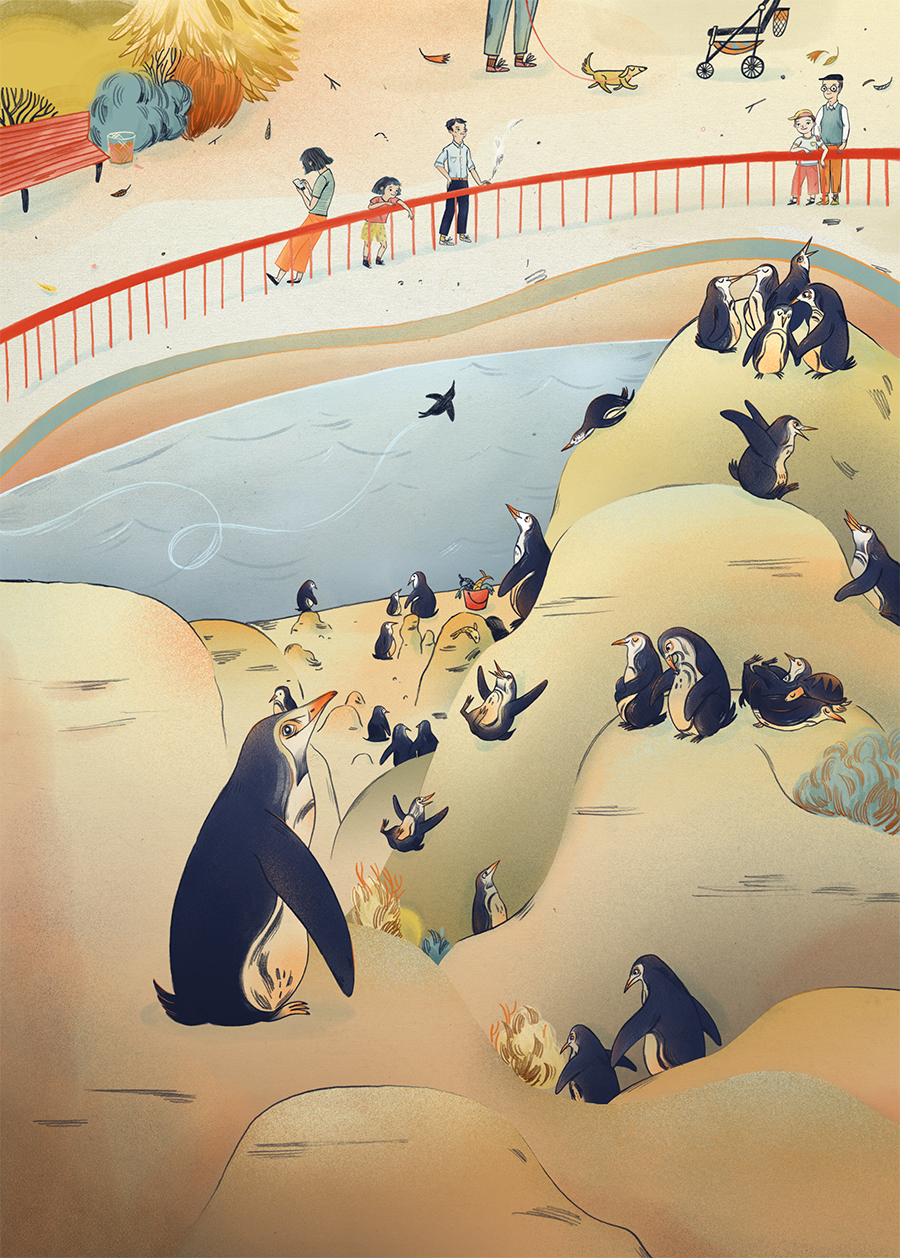 KLEINE BRIGITTE // Children's Riddle

"WHO IS CRAWLING OVER THERE?"

Today Selma and Dotti go to find insects inside the big wildflower meadow. Can you help them find the little bugs and beetles which are hiding inside the high lawn? How many are there? And how many of them exist in reality?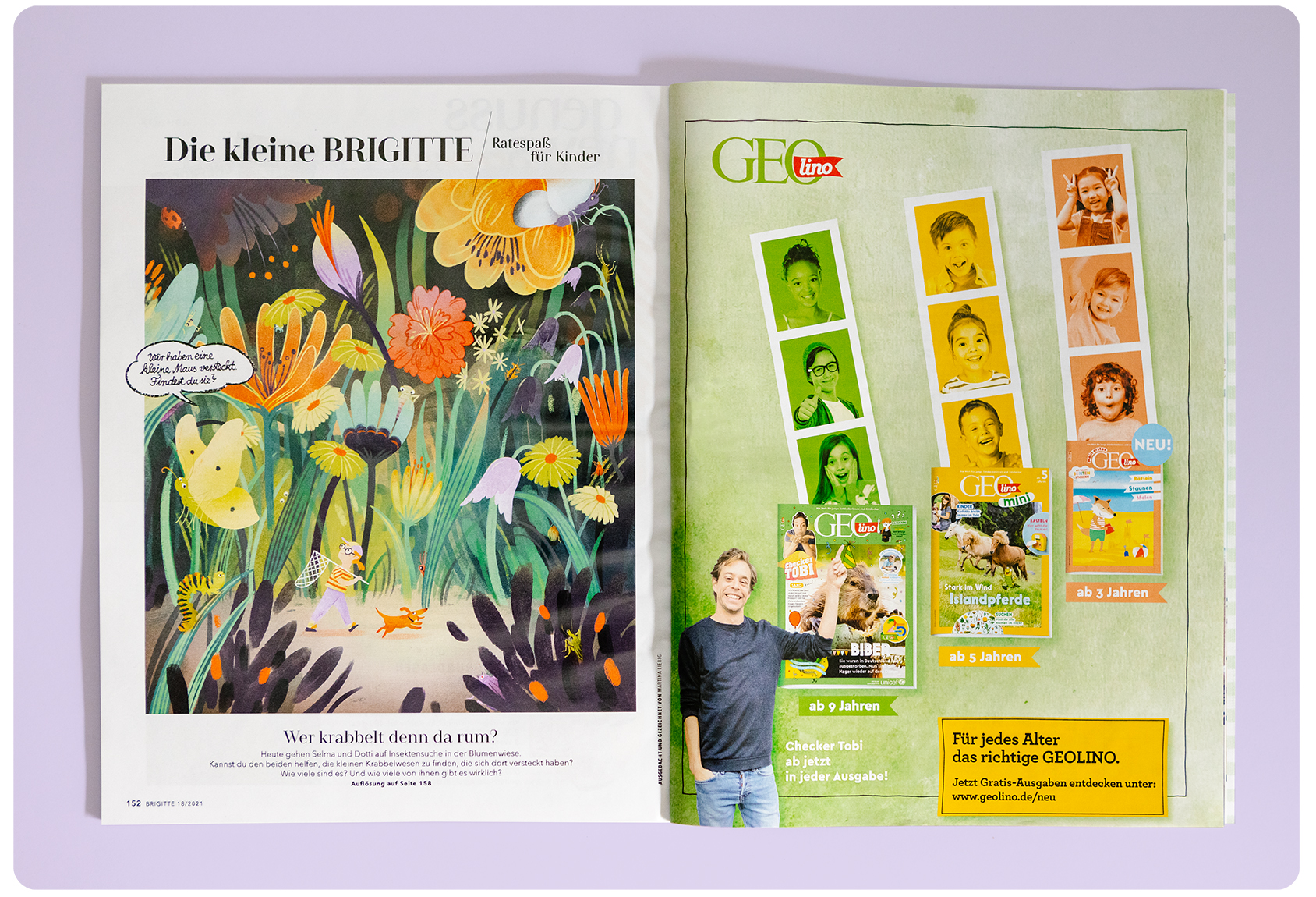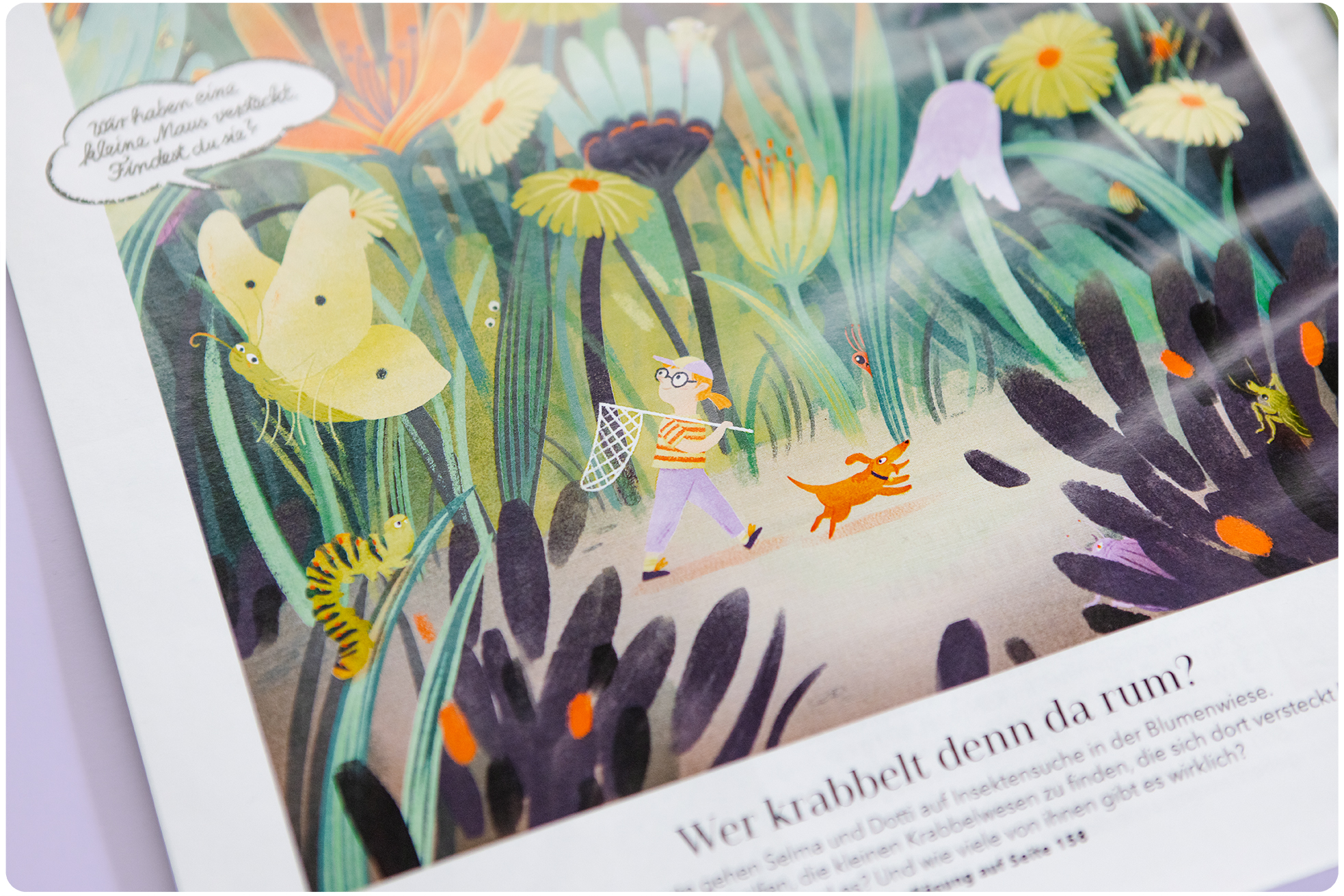 KLEINE BRIGITTE // Children's riddle

"WHAT HAS CHANGED HERE?"

These are Lara, Clara, Mara and Para the Alien quadruplets. Actually all of them should look alike, but trough a meteorite shower Mara and Para got transferred into another Galaxy!
Can you name the differences between the upper and the lower siblings? How many differences are there? And can you spot five items on their spacesuits you recognize from your home? Don't be fooled by the colors!


FREE WORK // Children's riddle 2021



"SPRING TIME!"

Everythings you find twice on this page. But can you also find five things that appear only once? And can you spot five things that don't belong here at all?



GEOLINO MAGAZIN

Wishing to be cast away on an island sometimes?

That's what happened to Alexander Selkirk, the real Robinson Crusoe, in 1704.

Why his mates left him on an island in the middle of the pacific ocean, how he spend his time there and if he got rescued you can find out in the newest issue of Geolino Magazine!

AD: Amin Huschi
Author: Kirsten Bertrand